TULSA Fire and Water Damage Restoration is a locally owned insurance restoration and repair company that relies on two old school values – honesty and integrity.
We began this restoration and repair company in Tulsa with YOU in mind! We wanted to open a restoration and repair company in Tulsa where you would feel confident about letting us restore your home or business after a loss. At TULSA Fire and Water Damage Restoration, we strive to make sure that regardless of the repair that you will feel informed and involved in the restoration process. In today's tech world we can keep you currently informed by sending you picture updates on your properties current status, text you about the need for an on site meeting, changes to your projects repairs and even let you know when your inspector has made his final inspection so you can move in; all this without interrupting your day with multiple phone calls.
At TULSA Fire and Water Damage Restoration we employ only highly qualified carpenters, plumbers, electricians and sub contractors.
In fact we are so confident of our mold mitigation and smoke odor elimination methods we will issue you a "Lifetime Warranty" against the return of smoke odor or mold on every project that we complete. Now that's being an "Expert" right!
Hate thinking your contractor is just going to "rip you off"?
Our fully equipped restoration and repair company relies mostly on referrals for business. We believe that referred customers make our best customers! We strive to do such an excellent job for them that they can't help but tell their friends about their experience. So in a sense, I guess, we have hundreds of walking testimonials waiting patiently in secret for the opportunity to spread "TR Love".
And last we will have a valuable FAQ's page. We want to help dispel bad information like using bleach to get rid of mold. And thinking smoke odor can be eliminated by leaving doors and windows open for a couple days. We want this to be a one stop page that you can benefit from and be able to ask and post pertinent questions about your property.
Calls Us!! We're here to help you. 918-364-0877
Sincerely,
Paul Parker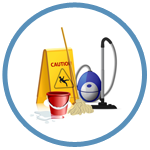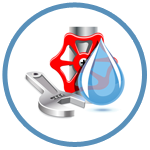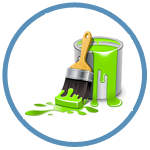 We are much more than a remodel or contracting company.
Our years of experience in the fire damage and water damage restoration and insurance repair business have made us "Experts" in smoke odor removal and mold remediation!
 We are fully equipped to handle any emergency restoration or repair that may damage your home or business;
from fire damage and smoke damage to water damage and mold mitigation, from storm damage and hail damage to structure failure and vandalism.
We diagnose smoke odor and smells, that like to linger and reappear on the first hot day of summer.
We track down the source of water damage leaks so they are stopped once and for all. That is what being a Restoration and Repair EXPERT is really about.